Raytheon Airborne Microwave Platform
The proposed RAMP is described in this article in the February 1960 Electronics Illustrated magazine.
A news item on page 194 of the 11 September 1959 issue of Flight Magazine states:
Concentrated radio-frequency power would be the source of energy required to keep a sky platform, proposed by the Raytheon Company, airborne. Microwave energy collected by an aerial would be converted to heat and thence to mechanical power to drive a rotor. The platform, being fed with "weightless fuel", could be used as a TV relay station and for many other applications.
The RAMP is mentioned the Wikipedia article on The Prehistory of Endurance UAVs.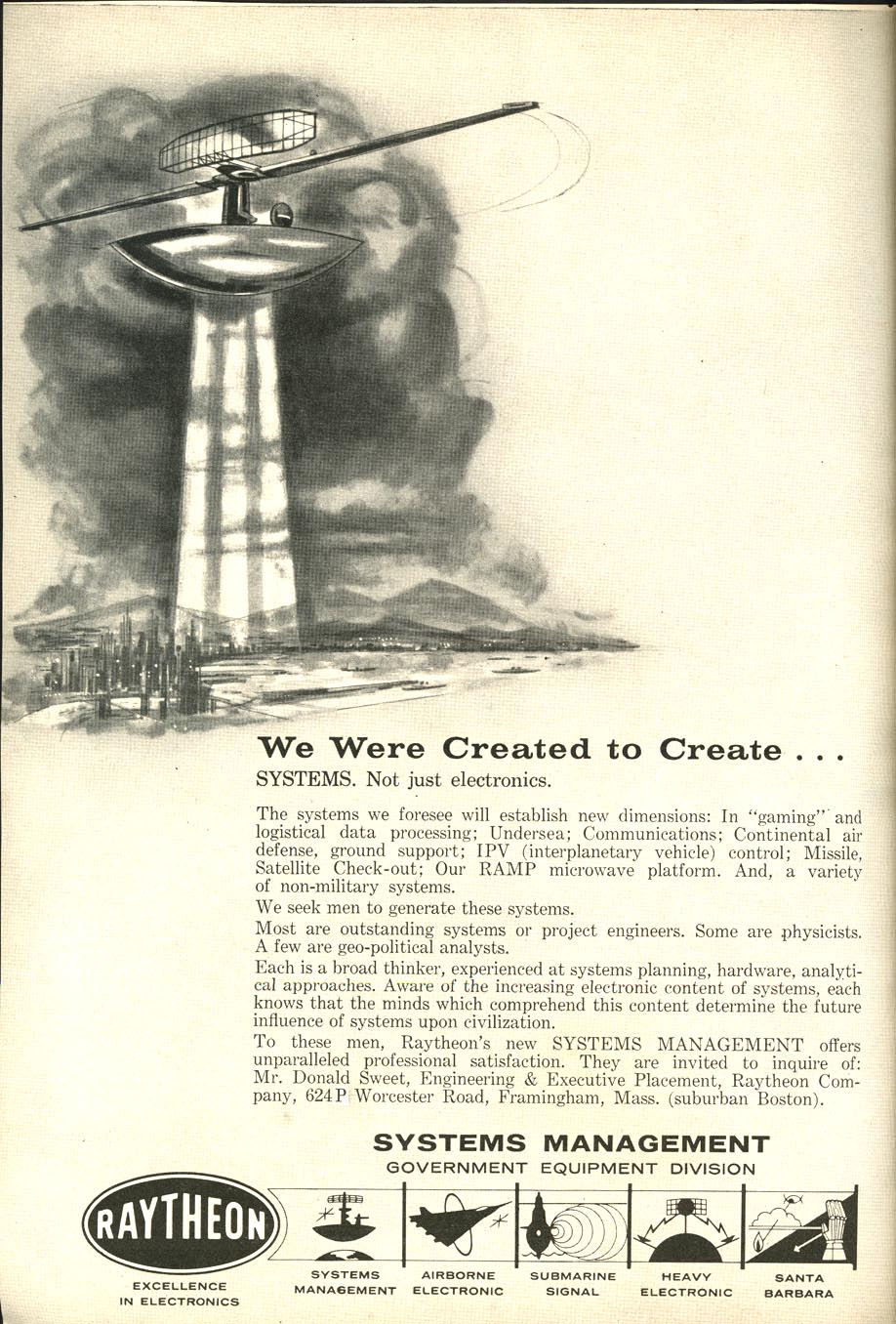 From the November 1959 issue of "Electrical Engineering" magazine, p. 68A
Return to:
Cold War Infrastructure main page
Created on May 19, 2010 at 21:58 by Albert LaFrance